Dental Staff
Liz
Liz received a degree in Science in Arts and Human Services, in Santa Fe, New Mexico. She also served as a member of the New Mexico Lay Health Advisors. Liz has been in the dental field for 15 years. She likes to help patients get the most of their health insurance benefits, and help them with any issues or concerns that may arise.

Up Close and Personal
Liz likes spending time with her grandson and granddaughter, and traveling with her husband.
Evy
Evy has been in the healthcare field since 2010. She has experience within the Emergency Department, Orthopedic Office, and Urgent Care and is excited to be a part of the Dental world. Evy has a very energetic and cheerful personality, which brightens up the room and always makes patients feel welcomed. She provides great customer service and wants to make sure that her patients are treated with attention and care.
Up Close and Peresonal
Evy likes to spend time with her son and two pets: RJ, a Shih-Tzu dog and Lola, a Netherland Dwarf Bunny.
Igor
Igor was born in Bolivia and moved to the USA in 2006. He graduated with honors from Dental Careers Institute (DCI) in Marietta, GA and received his Dental Assistant certificate. Professionally, he is a foreign trained dentist and has been taking all the steps required by the USA to receive his license and practice dentistry in the States. He has been working as a dental assistant for 5 years. Igor believes that working in the dental field is not simply just a profession for him, but it is his calling and purpose in life.

Up Close and Personal
Igor is personally committed to excellence in all aspects of his life. He is married with a beautiful wife and has two children, Yohan and Susan. He loves God and finds joy in helping people. In his spare time, Igor enjoys playing sports and spending time with his family.

Regina
Regina has been in dentistry for more than 10 years, specializing in children's dental care and is now expanding her knowledge into adult general dentistry. She is excited at the prospect of taking on new challenges within the dental field. Regina is very kind, patient and eager to meet all of the new patients at the office.
Up Close and Personal
Regina recently moved to Georgia from Massachusetts with her family. She loves spending time with her husband and her children.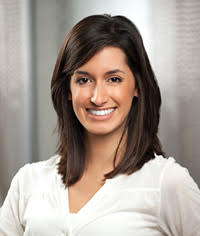 Danielle
Danielle received her Bachelor of Science in Dental Hygiene at Clayton State University in 2013. While in college she also completed an externship in Moultrie, GA, where she provided dental healthcare to migrant farmers and their children. She is extremely passionate about her career and strives to make every patient experience as gentle and comfortable as possible. She loves educating her patients on good oral hygiene habits and prides herself on staying up to date with the latest dental advancements.

Up Close and Personal
Danielle is a Georgia native and currently lives a little south of Atlanta. On her personal time, she enjoys spending time with her family, her adorable three year old niece and her very energetic Yorkie Jack Russell Terrier. Some of her hobbies include attending live music events and festivals, fruits and vegetable gardening, as well as painting.

Sherry
Sherry is a native Atlantan and has explored the dental field while working for several world renowned cosmetic dentists in the area. She grew to appreciate the Dental Hygiene field and moved to Philadelphia, PA, where she studied Dental Hygiene Science at College of Philadelphia (CCP) and graduated with distinction. During her schooling, she completed all of her clinical rotations such as Endodontics, Periodontics, Prosthodontics, Pedodontics, Orthodontics and Oral Surgery at the University of Pennsylvania. Sherry has been practicing Dental Hygiene since 2004 and has been exposed to an array of Dental practices since she has lived all across the Northeast and the Southeast. Sherry's philosophy is "To approach the treatment through the perspective of my patients and to put myself in their shoes all the time. Communication and the love of people is essential in my approach in establishing high quality and superior care for my patients!

Up Close and Personal
Sherry lives in Brookhaven, GA with her husband and daughter along with their Shih tzu poodle "Nima." She enjoys meditating, weightlifting, hiking, running, theater, gourmet cooking, and traveling with her family.